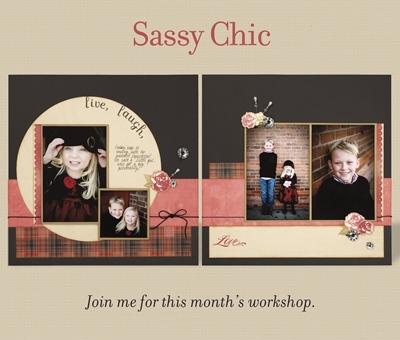 The Roxie Workshop on the Go Kit includes:
Roxie Level 2 Paper Packet ($9.95)
My Acrylix® Roxie Workshop ($13.95) (stamp set is exclusive to this workshop kit)
Bling Assortment ($4.95)
Black Hemp ($2.25)
Colonial White Cardstock (2 sheets) ($.98)
Workshop Guide ($1.00)
Here are my pages:
Pin It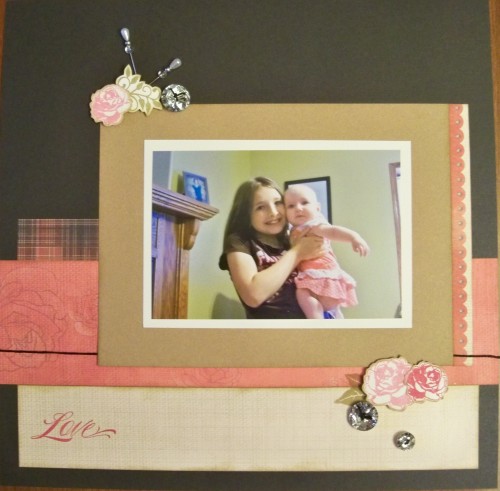 I used these layouts as one-pagers instead of two-pagers.  When I first got the new idea book I was disappointed that I didn't like this workshop better, but now that I've done it I love the pages and all the bling on them.
Come back tomorrow to see the bonus project (bucket list box) that coordinates with this workshop.
Would you like to attend my Roxie Workshop on February 10?  Order by January 27 to save on shipping.