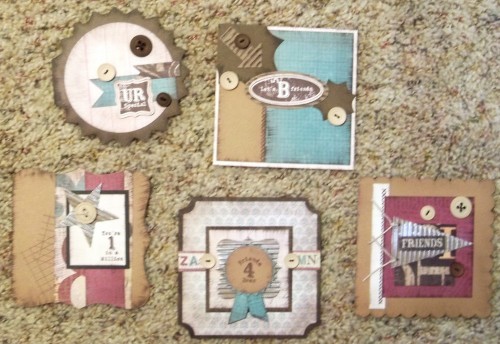 The Typeset Workshop on the Go Kit includes:
Typeset Level 2 Paper Packet ($9.95)
My Acrylix® Typeset Workshop ($13.95) (stamp set is exclusive to this workshop)
Milepost Shapes ($3.95)
Create-a-Shade® Pearl Paint ($2.95)
Colonial White Cardstock (2 sheets) ($.98)
Workshop Guide ($1.00)
Scroll down to yesterday's post to see the layouts that I made with this workshop kit.
Here are the Bonus Project cards: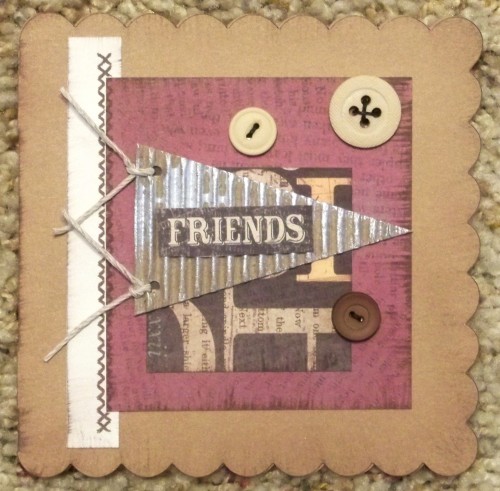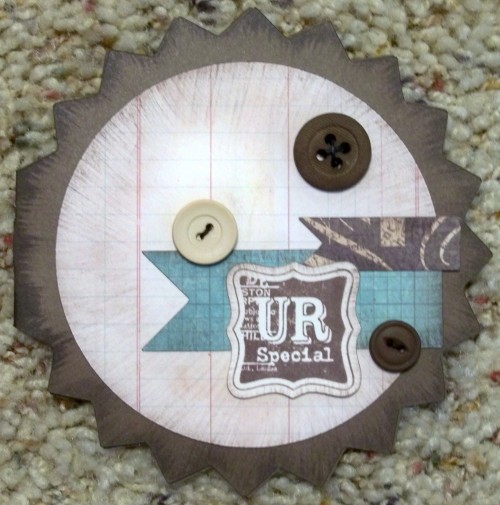 I switched out the wooden buttons and used regular basic colored buttons.  I used a mix of hemp and waxy flax.
Add these items to your order to create the workshop bonus project:
Dark Neutral Cardstock Shade Pack
Wooden Designer Buttons3
You can order this workshop kit on my CTMH Website through February 29, 2012 (while supplies last).