2010-02-17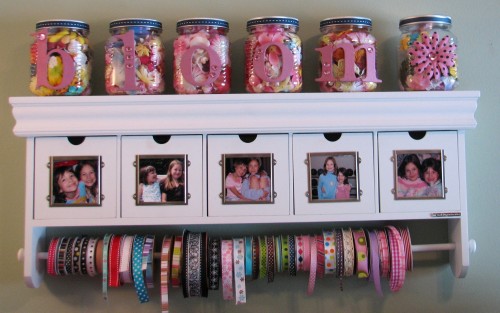 Closeup of the plastic jars on top, check out that sparkle!


Here's another shelf I have that I recently reorganized: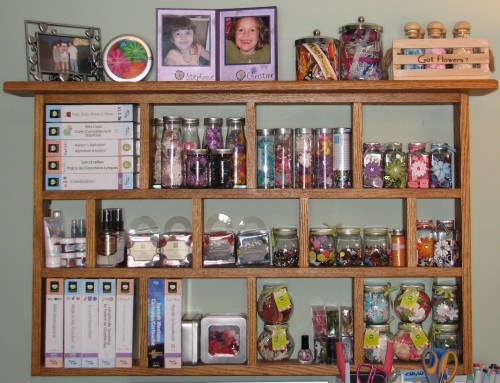 Closeup of the decorated jars: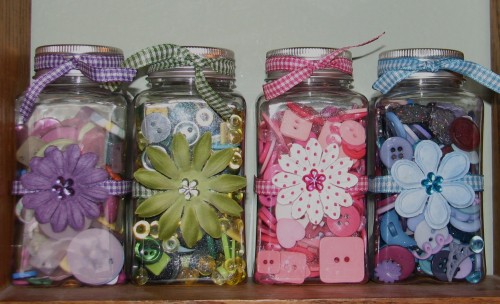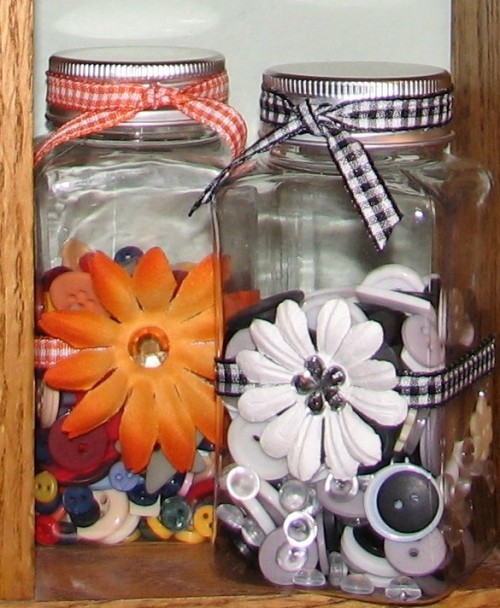 Well, I guess this is what you do when you have an overabundance of supplies….  I have wanted to do this for a long time and finally got around to decorating these cute plastic jars by Making Memories.  They would also be great for decorating and adding candy for a nice little gift.  The first shelf is Making Memories as well and is one of my favorite purchases from Crop Chocolate.  I love the spots for photos on the drawers.  It adds a personal feel.  You could also use these to add a label of what's inside the drawer.  The second shelf was a great rummage sale find.  I just love to have things look so pretty in my creative space.  It is much more inspiring!