Welcome to our Technique Blog Hop!  This month we are highlighting BORDER STAMP SETS. This blog hop is a great big circle so you can start wherever you want and continue through to see all the fabulous artwork incorporating this technique.  If you are coming from Cat Nowak's Blog, you are on the right track!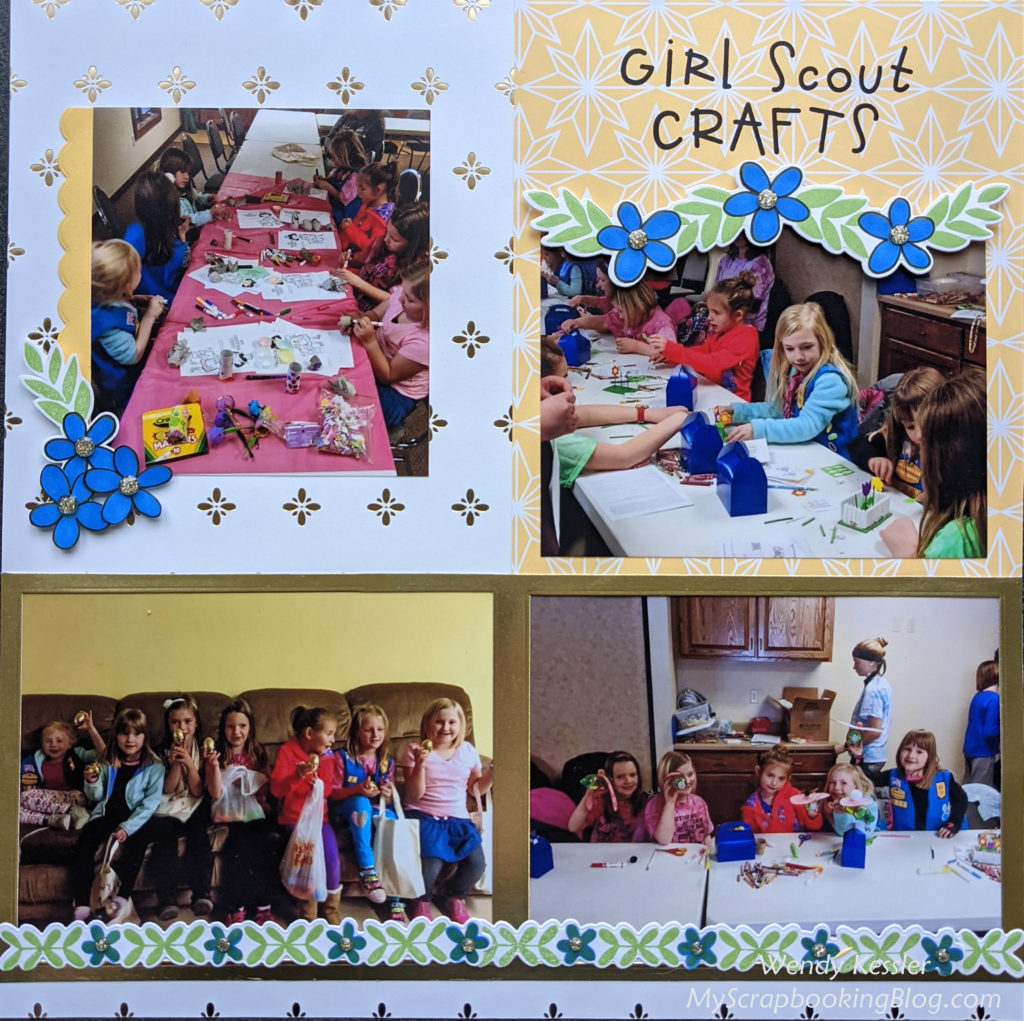 Supply List:  Gold Foil Patterns Paper, Gold Foil Paper, Happiness Paper Packet, Rectangle Stitched Frames Thin Cuts, Lovely Borders stamp + thin cuts, Green Apple Ink, True Blue Shades TriBlend Marker, Black Journaling Pen (.03), Stacy's Hand stamp set, Archival Black Ink and Gold Glitter Gems.
The Lovely Borders stamp + thin cuts is a great set! I've used it on my layout as a stamped border along the bottom of the page. With just the thin cut, I created the scalloped border along the photo and I've also used it stamped and cut with the thin cuts and also hand-cutting for additional accents throughout the page. The flowers are colored with the TriBlend Marker. The foil piece along the bottom framing the photos is a scrap from cutting two of the stitched rectangle frames (so keep this in mind when placing those cuts!).
Thanks for stopping by! Please continue onto Michelle Loncar's Blog where you will find some additional artwork highlighting this technique! Be sure to leave a comment and let me know what you thought of my variation and happy hopping!