Welcome to our Technique Blog Hop! This month we are highlighting the Use Your Scraps Blog Hop, This blog hop is a great big circle so you can start wherever you want and continue through to see all the fabulous artwork incorporating this technique. If you are coming from Darlys Recker's Blog, you are on the right track!
For this layout, I used scraps from the Scrapbook Subscription Kit! I didn't use the photo mats on some of the pages so I used these on this new layout to create a paper strip and photo mats of different sizes. For the background, I used the negative space of the sticker sheet as a template (by adding baby powder to the back side so it wasn't sticky. The border strips on the top and star stickers are also part of the negative spaces!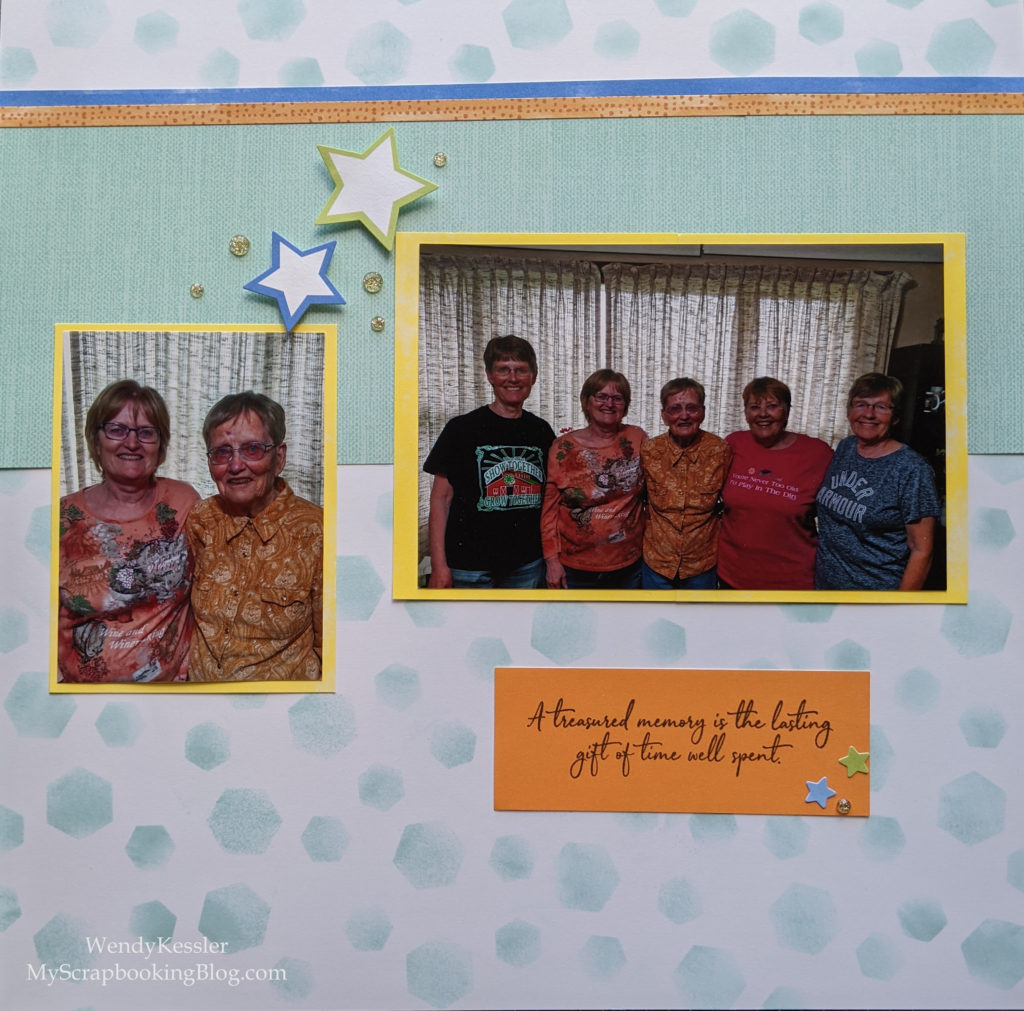 Supply List:  Scraps from Scrapbook Subscription Kit, Glacier Ink, and Gold Glitter Gems.
Thanks for stopping by! Please continue onto Maz Wood's Blog where you will find some additional artwork highlighting this technique! Be sure to leave a comment and let me know what you thought of my variation and happy hopping!