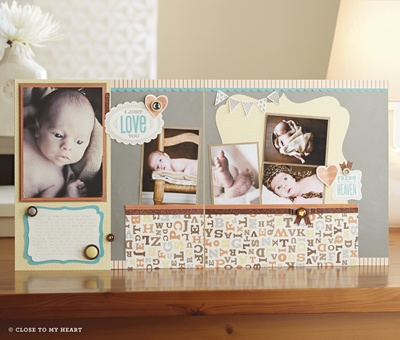 On November 1, we will be creating the Babycakes Workshop on the Go Kit.  If you are in Club, this is the time to order.  You need to order by October 4 by contacting me or joining the correct gathering on my website to receive it by the scheduled workshop date.
The Babycakes  Workshop Kit includes:
My Reflections Babycakes Paper Packet
My Acrylix Babycakes Workshop Stamp Set
Cardstock Sheets (1 Colonial White, 1 Kraft, 1 Lagoon) *this is misprinted in the Idea Book
Babycakes Assortment
Bronze Shimmer Trim
Instructional Brochure
Basic Workshop on the Go supplies: All Workshops On the Go Kits use some or all basic supply items which I recommend you bring with you.  These items include a paper trimmer, scissors, sponge, piercing tool/mat, My Acrylix blocks for stamping, and adhesives of your choice (which may include Liquid Glass, Glue Dots, 3-D Foam, etc.)
Additional Supplies required to complete:
Lagoon Exclusive Inks Pad
Slate Exclusive Inks Pad
Sunset Exclusive Inks Pad
Art Philosophy Collection
Coordinating products:
Babycakes Complements Canvas Shapes My Stickease
B is for Baby stamp set
Wild Wonders stamp set
Baker's Twine Neutral Assortment
Slate Polka-Dot Washi Tape
Special Note: Babycakes Canvas Shapes
There has been a change to item X7173C Babycakes Canvas Shapes. The canvas shapes have been replaced with My Stickease adhesive sheets using the same designs. This change is permanent and has already been made. The change also results in a price point of $4.95 rather than $5.95.
Coordinating Colors (for cardstock, inks, and markers): Buttercup, Chocolate, Colonial White, Slate, Sunset

When you place an order of $50 or more, you get the Stamp of the Month set for only $5.
The Stamp of the Month is:
(September) Poster Tidings
(October) Scandinavian Wishes
*The Stamp of the Month may vary depending on your purchase date.  If you order online, it will be the month in which you are purchasing.  If you order by contacting me, it will be (October) Scandinavian Wishes.
The current Constant Campaign is:
(September) National Stamping Month
(October) Nothing from Oct. 1-15.
Additional Layout: (directions on my website)
Here are both workshop layouts as I created them: