This hop makes a circle so you can start and end where you like.  If you have already started,  you should be coming from Janet McCormick's Blog.
There has been a lot going on at our house lately and I haven't had much time to scrap.  This is a project that has been sitting on my desk for a long time and I am happy to have it done.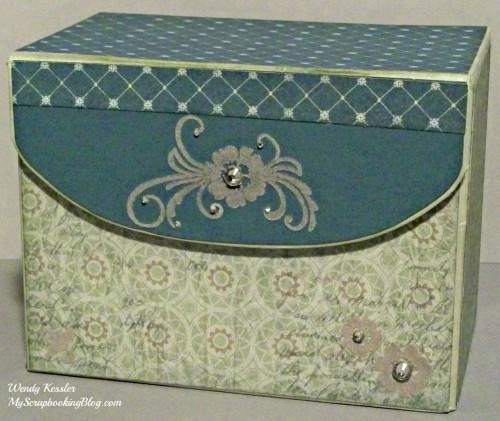 Old: Parlor Velvet Rubons, My Creations Recipe/Photo Box, Art Philosophy Cricut cartridge, and Grey Wool cardstock.
New: Avonlea Paper Packet, My Creations Recipe/Photo Box, Cricut Craft Room, and Black/Grey Sparkles.
These My Creations Recipe/Photo Boxes now hold our 2012 vacation photos.  We took a lot of pictures that I wanted to print but I didn't want an entire album of pages.
I consider the My Creations Recipe/Photo Box both old and new because I have had one for a very long time. They are still available and I ordered a second one when I got my pictures and realized there were more than I thought.  The Art Philosophy Cricut cartridge is also still available but I have used it so much I consider it and oldie.  I used Cricut Craft Room to create the tabbed index cards.  These separate the different places we went and I plan to journal on the front of each card.
Here's what the tabbed cards on the inside look like: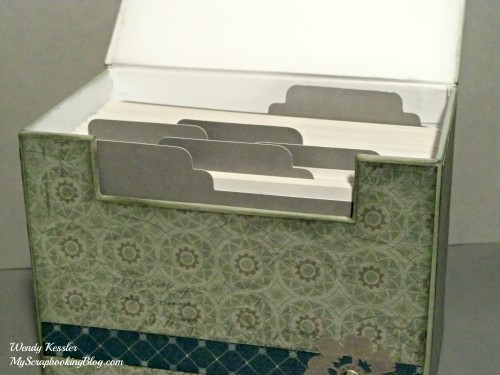 Joy McHargue's Blog is your next stop!
List of participants: