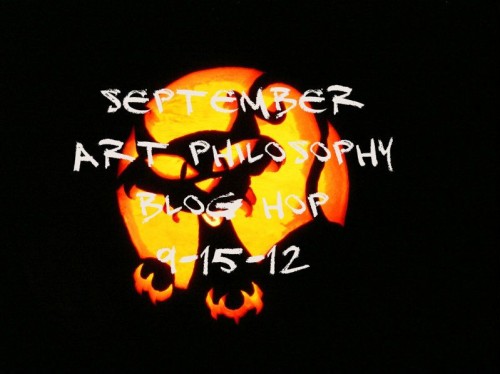 Welcome to the Art Philosophy Blog Hop.  This month our hop is Halloween themed.  The blog makes a circle so you can start anywhere and continue until you are back to where you started.  If you are coming from Julia's Blog, you are on the right path.
Supplies used are all Close to My Heart: Paper and stamp set from Spellbound Cricut WOTG Kit, Art Philosophy Cricut Cartridge, Black ink, and Artiste Cricut Cartridge.
I've created for you today this Halloween Pillow Box which is cut with the Art Philosophy Cricut Cartridge.  I used the Spellbound paper and stamp set.  I don't do much for black/orange Halloween layouts because they don't ever seem to match our costumes so I'm using this paper for different treat/goodies bags.
Your next stop is Carolyn Mendoza's Blog.
List of participants: