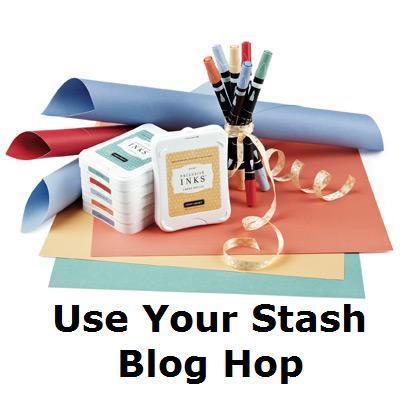 WELCOME!  I'm so glad you are joining us for our "Use Your Stash Blog Hop".  If you have already started, you should be coming from Cherri Hardcastle's Blog.  If this is your first stop, continue through until you make your way back here.  This month's theme is monochromatic (using one color).
Supplies used: DCWV paper, CTMH Glitz Glitter Gel – Green, Just Blooms Paper Shapes – Flutter, and American Crafts Thickers Chipboard Alphabet Stickers.
I'm not much for monochromatic, however it is a great choice for busy photos.  My photos has so much color that by using one color in my layout it works well.  I used the Glitter Glitz (which I love!) to add some sparkle directly to the page.  I also used it to "color" my butterflies.  Here's a closeup:
Now hop on over to Judy Faye Garner's Blog for more ideas on using up your stash.
Here is a list of participants: