2012-12-28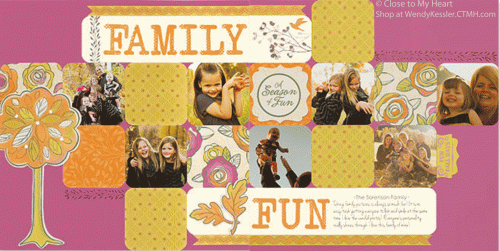 On February 1, we will be creating the Flirty Scrapbooking Kit.  If you are in Club, this is the time to order.  You need to order by Jan. 4 by contacting me or joining the correct gathering on my website to receive it by the scheduled workshop date.
The Flirty Scrapbooking Kit includes:
My Reflections Flirty Paper Packet (X7160B)
My Acrylix Flirty Workshop Stamp Set (C-size) only available with this workshop
2 – Colonial White Cardstock Sheets
Sparkles Clear Assortment
Flirty Complements Dimensional Elements
Instruction Brochure
Additional Layout: (directions on my website)
Bonus Project: (directions on my website)
Add these items to your order to create the workshop bonus project:
Z1738  Colonial White Die-Cut Cards & Envelopes $6.95
Z1749  Autumn Lane Assortment  $5.95
Required Tools: (if you are attending, I will have these available for your use)
E1022  My Acrylix® Hero Alphabet  $29.95
Z2114  Cocoa Exclusive Inks® Pad  $5.25
Z2123  Goldrush Exclusive Inks® Pad  $5.25
Z578  Corner Rounder  $7.95
Y1002  1″ × 3 1/2″ My Acrylix® Block  $5.95
Y1003  2″ × 2″ My Acrylix® Block  $6.50
Y1010  2″ × 6 1/2″ My Acrylix® Block  $9.95
Not provided:
Z341  Memory Book Mini Glue Dots® $7.50
Z1151  3-D Foam Tape  $5.95
Coordinating products:
Z1751  Baker's Twine Harvest Assortment $4.95
Z1765  Color-Ready Arbor Wooden Shapes  $5.95
Z1466 Bling Assortment $4.95
B1410  A Friend Like You stamp set $9.95
C1511 Love Blooms stamp set $13.95
Colors (for cardstock, inks, and markers):
Goldrush, New England Ivy, Colonial White, Cocoa
The Stamp of the Month is:
(December) Year-Round Cheer
(January) Happy Valentine's
*The Stamp of the Month may vary depending on your purchase date.  If you order online, it will be the month in which you are purchasing.  If you order by contacting me, it will be (January) Happy Valentine's.
The current Constant Campaign is:
December 1 – 31: Place an order of $50 or more and receive a free Bonding Memories Glue Pen.
December 13 – January 31 (while supplies last): Whooo's Your Valentine Kit for $10 when you spend $35.