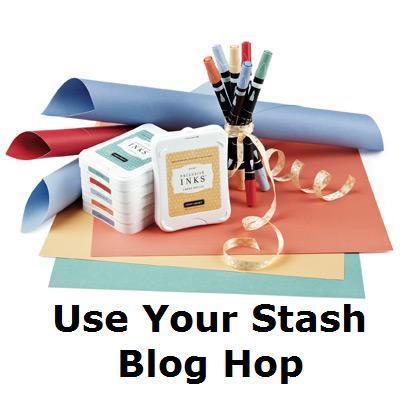 WELCOME!  I'm so glad you are joining us for our "Use Your Stash Blog Hop".  If you have already started, you should be coming from Shirley Ross' Blog.  If this is your first stop, continue through until you make your way back here.
This month's blog hop is Christmas themed.  Yes, it is July and if I did my calculation correct that makes it 156 days until Christmas.  It will be here before you know it!  Now is the time to start thinking about those cards, gifts, and decorations and get a jump start!  I hope this blog hop inspires you.
Supplies used are all Close to My Heart: Dimensional Elements Ornaments, Believe Paper Packet, sponge daubers, sanding kit, Christmas Scripts stamp set, Sparkles, Blue & Green Assortment Sparkles, Red-Pink-Purple Assortment Sparkles, Ribbon Rounds – Designer Holiday Collection, Ribbon Round Organdy – Spring Harmony, and Holiday Red, Topiary, Black  and Sky ink.
These ornaments will make the perfect decoration on a Christmas gift.  I have to admit that I really don't care for the square rhinestones and this was my way of using a bunch of them up.  And these showcase my obsession with sparkles. 🙂  I used the Sanding Kit to sand the edges of may paper around the chipboard piece and I used the Finishing Files to poke the hole in the top and sand it smooth – This worked great!  The sponge daubers work very well to apply the ink without making a mess.  I really dug into my my stash for this project, using some ribbon that I have had for a very long time!  I ended up really liking the bows so I made most of them that way.  Below are some closeup pics but I apologize for the blurriness and funky shadows.
Now hop on over to Rachel Ventura's Blog for more Christmas ideas for using up your stash.
Here is a list of participants: