2012-06-30
During the month of July, get a free paper packet and coordinating accessory —a Perfect Pair— with every qualifying online purchase.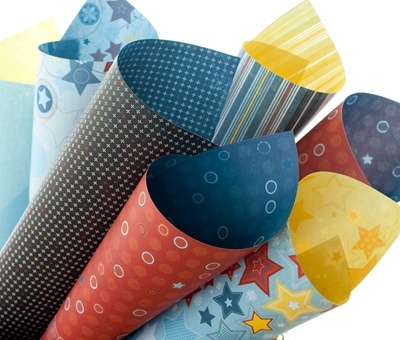 Place an online order of $75 or more in July and you will qualify to receive a popular paper packet and coordinating accessory—a Perfect Pair—for free!  That's
a retail value of up to $17.90!  Different Perfect Pairs are available on different dates throughout the month so you'll want to place more than one qualifying order to snatch several Perfect Pairs.
Important things to know:
* Place your order early in the availability period, as the promotion is while supplies last.  There is no replacement item for Perfect Pairs that run out before their schedule end date, which means you will want to shop early for the Perfect Pairs you want to ensure you get one!
* Additional shipping/handling and tax may apply.
* Discounted products do not count toward a qualifying purchase.
* For the July 30–31, the two Perfect Pair offerings will be randomly sent out with qualifying orders, one Perfect Pair per qualifying order.
* You will be prompted at checkout to add your free paper packet and embellishment.  Please contact me if you have any questions.
* With this campaign, you will also qualify to receive the Stamp of the Month for only $5!
Here is the schedule of free products:
Listed Below as: Order Dates: Perfect Pair, Original Retail Value
July 1–5: Mischief Paper Packet (X7144B) and Midnight Felt Shapes (Z1462),  $15.90
July 6–10: Dreamin' Paper Packet (X7142B) and Harvest Charms (Z1633),  $14.90
July 11–15: Fanfare Paper Packet (X7138B) and Fanfare Level 2 Assortment (Z1400),  $17.90
July 16–20: Lucky Paper Packet (X7137B) and Lucky My Stickease® Assortment (X7137C),  $17.90
July 21–25: Mayberry Paper Packet (X7136B) and Mayberry My Stickease® Assortment (X7136C),  $17.90
July 26–29: Sophia Paper Packet (X7131B) and Sophia My Stickease® Assortment (X7131C),  $17.90
July 30–31: Believe Paper Packet (X7145B) and Holiday Pockets (Z1486) OR Wonderland Paper Packet (X7146B) and Wonderland My Stickease® Assortment (X7146C),  $14.90