2012-03-10
I was at my sister's last weekend and one of the projects she wanted done was to cover the window that runs alongside her front door.  They have a split-foyer and her dog can see out the window and barks.    It sounded like a fun job for me and here's what I came up with:
This is the inside view: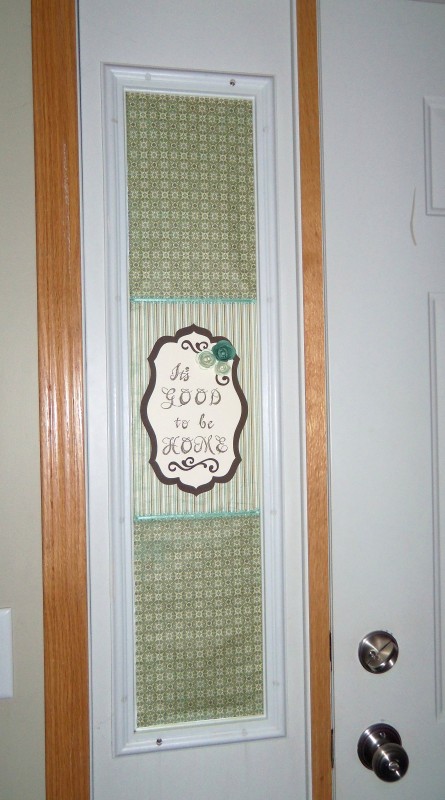 And this is the view from the outside: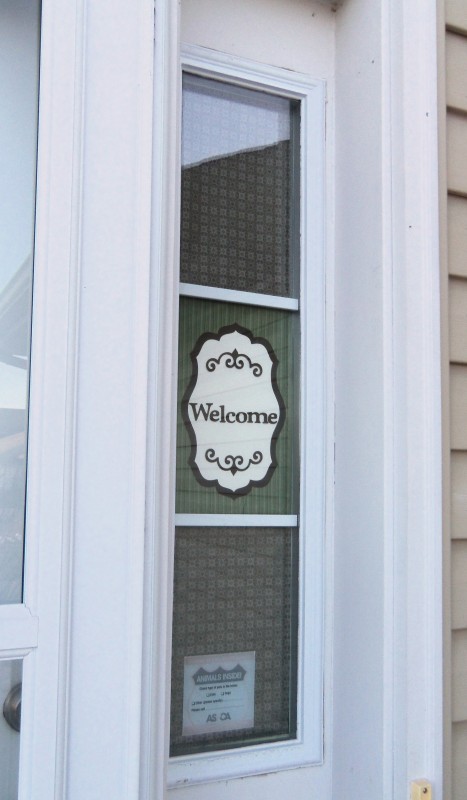 The outside looks much better in person and was my favorite when I was finished.  I used a CTMH Creative Basics set of paper along with the Art Philosophy Cricut cartridge and Old World Alphabet stamp set.  I chose cardstock letters for the outside because I'm sure it will fade.  The nice thing is that this can be changed out whenever it dies fade or she gets tired of it.  I would always choice coordinating double-sided papers.  It was a lot of fun to do.