2012-01-20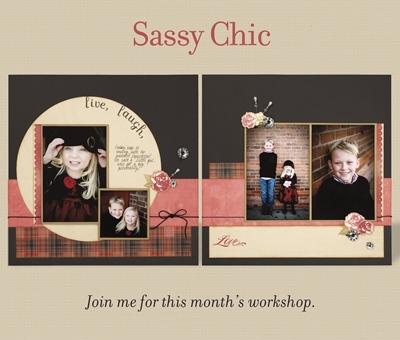 The Roxie Workshop on the Go Kit includes:
Roxie Level 2 Paper Packet ($9.95)
My Acrylix® Roxie Workshop ($13.95) (stamp set is exclusive to this workshop kit)
Bling Assortment ($4.95)
Black Hemp ($2.25)
Colonial White Cardstock (2 sheets) ($.98)
Workshop Guide ($1.00)
Bonus Project:
Do your kids ever complain that they are bored and have nothing to do?  Well, we made this Bored Box to solve that problem.  It is filled with things that we came up with that they can do when they are bored.  They just pull one out of the box and they've got something to do.  We came up with a variety of things including look at scrapbooks, read a book, watch a movie, play outside, draw a picture, play piano, fix your hair, put a puzzle together, paint your nails, etc.  I have two preteen girls so this is what works for them.  You can customize it to suit your children's ages and what they are interested in.  This is originally designed to be a bucket list box but you can really make it into whatever you want (photo box, learning tool, etc.).
Add these items to your order to create the workshop bonus project:
My Creations Memory Game
My Stickease Roxie Adhesive Sheets
Scroll down to yesterday's post to see the layouts that coordinate with this workshop.
Would you like to attend my Roxie Workshop on February (insert date) ?  Order by January 27 to save on shipping.