The Sonoma Workshop on the Go Kit includes:
Sonoma Level 2 Paper Packet ($9.95)
My Acrylix® Sonoma Workshop ($13.95) (stamp set is exclusive to this workshop kit)
Mini-Medley Accents Pewter Collection ($4.95)
Sponges ($1.25)
Colonial White Cardstock (2 sheets) ($.98)
Workshop Guide ($1.00)
Here are my pages: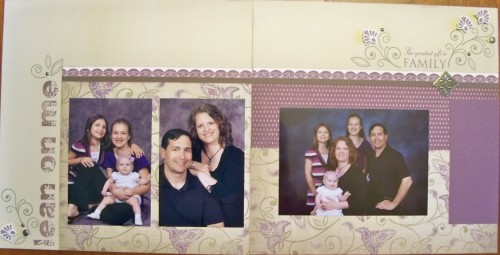 This is my most favorite paper from the 2011 Fall/Winter Idea Book!  After completing the pages and cards, I just keeping looking at them because they are so beautiful.  I was excited about this pack because we had just taken family photos (doesn't happen very often) and I knew they would go perfect with this paper pack!  The above layouts are from the workshop.  I swapped out the background on the one and used Olive Cardstock and used the backside of the B&T that I was supposed to use to create the layouts below.  I used paper and embellishments that were leftover from the workshop and bonus project materials.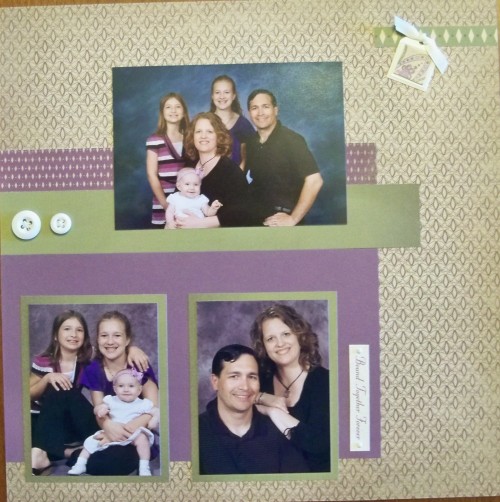 Come back tomorrow to see the beautiful cards that you can create as the bonus project to this workshop.
Would you like to attend my Sonoma Workshop on January 27?  Order by January 6 to save on shipping or order anytime and complete on your own.